Filters from Polyamide 6
Filters from Polyamide 6 are used to purify and prepare water in the chemical, food and other industries.
Destination. Filters are intended for: mechanical filtration (FOV); sorption purification (FSU); ion exchange (FIPa, FISD).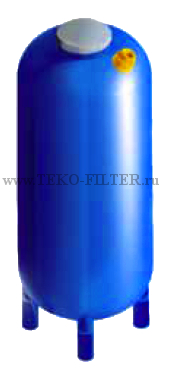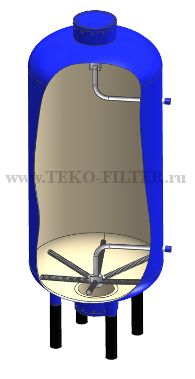 Polyamide 6 is a thermoplastic polymer obtained by hydrolytic polyamidation of caprolactam. This is a structural polymer material in which excellent mechanical and chemical properties are optimally combined.
The use of polyamide materials.
Polyamide compositions of various grades of PA-6 were widely used at enterprises in the aviation, automotive, oil and engineering industries:
unreinforced materials are necessary for the production of hoses, containers, profiles, cable insulation, pipelines, films, sheets and other polymeric goods;
mineral-filled materials are used for the manufacture of industrial and hull parts that do not require additional processing during casting;
reinforced materials containing polyamide 6 are necessary to perform various parts of automobiles, sports equipment, clamps, clips, wheels and other household items;
self-extinguishing materials are used in electrical engineering, electronics and instrumentation;
New polymeric materials with improved decorative appearance and increased fluidity serve as the basis for structural products.
Specifications Polyamide 6:
Melting point: 220 ° C.
Tensile Strength: 82 MPa.
Bending Strength: 3300 MPa.
Processability by depolymerization 100%.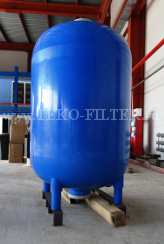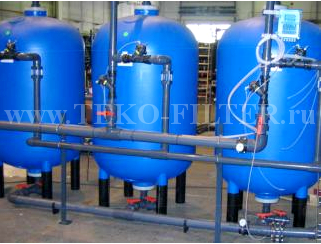 Advantages of filters made of Polyamide 6:
high mechanical strength, rigidity and hardness;
good fatigue strength;
good sliding properties (abrasion resistance);
very high wear resistance;
good insulating properties;
high resistance to radiation energy (gamma and x-rays);
withstands steam sterilization up to 140 ° C;
good resistance to shock and vibration loads;
high chemical resistance to oils, gasoline, alcohol, weak acids, dilute and concentrated alkalis;
absolute non-toxicity;
good frost resistance;
water resistance;
low flammability;
relatively low price.
Technical characteristics of filters made of Polyamide 6:
Working pressure: up to 1 MPa.
Resistance to vacuum.
Maximum working temperature: 50 ° C.
Maximum allowable pressure drop: 0.4 MPa.
Safety margin 4: 1.
All the main performance characteristics of the filters correspond to those of standard filters made of carbon steel.
Internal filter devices (NRU, VRU) are made of polypropylene or heavy-duty plastic PVDF.
The inner surface of the filters is additionally protected by a layer of polyethylene for maximum resistance to aggressive environments.
One of the most important characteristics of equipment made from Polyamide 6 is its complete environmental harmlessness. These products may be 100% recyclable!