In April 2020, the company "TEKO-FILTER" shipped a batch of drainage devices to "Solikamsk TPP", Perm region. Units will be installed in filter tanks FIPa 1-2.0-0.6. Replacement of equipment is carried out as part of the overhaul of water treatment equipment of the chemical workshop of the station.
The following devices were included in the supplies:
Water Distributor for filter tank, horizontal construction type, UNSR 2000-1 FIPa1 2,0-0,6 – 1 ps.;
Water Distributor for filter tank, Radial type UVSRl 2000-2 Du 150 – 1 ps, with inclined perforated elements.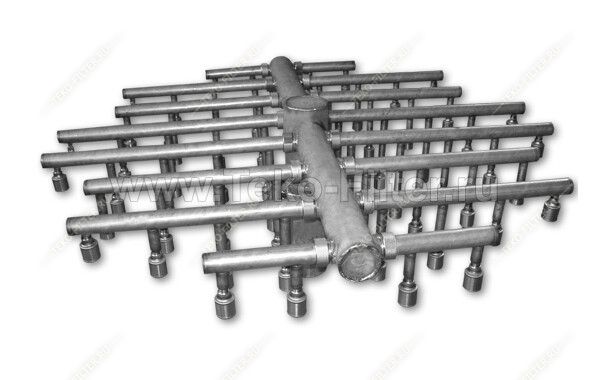 The delivery also included 60 filter elements (Water Filter Nozzle) FEL TS-0.2-18-1-N-K3 / 4-V and a set of fasteners for installation.
Production material - stainless steel grade 12X18H10T.
LLC Solikamskaya TPP, owned by Solikamskbumprom, fully provides the enterprise with thermal energy, and also heats the northern part of Solikamsk.